When You Wish Upon A Star($)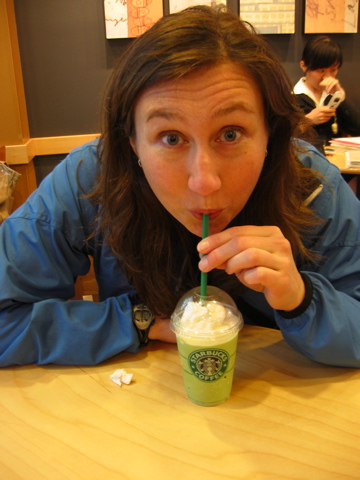 We're having a few days of summer here in Seattle. The temperatures are warm (hot, even; I'm so glad for the new fan!!), the skies are blue, and Mt. Rainier looks like a painted backdrop from an old Hollywood movie. Days like these are why Frappuccinos were invented.
Probably most folks know by now about the new
minty mocha concoction
in Starbucks near you. I'm holding out hope that they'll bring the matcha frap that I enjoyed in Japan to the US. Nothing beats a green drink on a hot day.
Note: Jamba Juice is now selling a
matcha smoothie
, so I guess I'll have to get my green tea kick there for now.